Heart & Soul Time ™ | Part 2
Heart & Soul Time ™ | Part 2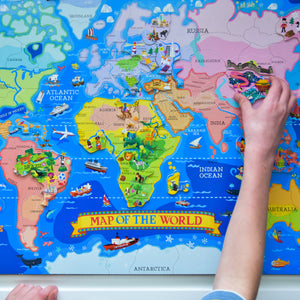 Mapping:
Children love to learn about people and places in relation to themselves, and mapping creates a great opportunity for discussing the various cultures and customs of both our modern and ancient world. Mapping can also give children a sense of connection to the stories they are listening to and helps them comprehend how the people and events they are learning about are intertwined. Blank maps are included with each unit and you and your children are encouraged to find the locations being talked about in the lessons and mark or color them. If you have wall maps or a globe, encourage children to explore further by comparing the maps of each unit with what is on our current maps.
Listening and Journaling:
Most of the lessons include a recorded audio story that is about 8-15 minutes long. As you listen together, consider inviting the children to draw a picture or write notes about what they are listening to using the Heart & Soul journaling section of their learning guides. When you model journaling skills by writing your own notes (space is provided in the Parent Guide), children will gradually want to do the same. Even though some children may be reluctant or resistant at first, they should be given the opportunity to simply listen or journal in whatever way they feel inspired. Provide an opportunity for everyone to share what he or she wrote or drew.
My Journal:
If presented in a positive and encouraging way, writing activities provide children with opportunities to develop confidence, enjoyment, and proficiency in writing. Never force children to write; instead, invite and gently persuade them to participate. Teach by example and show your children the pleasure and delight that can be acquired when writing one's thoughts and feelings. We suggest providing ten to fifteen minutes for journal writing.
Stay tuned for more information regarding Heart & Soul Time ™…
READ Heart & Soul Time ™ | Part 1 HERE.
READ Heart & Soul Time ™ | Part 3 HERE.