Growing During Challenges
Growing During Challenges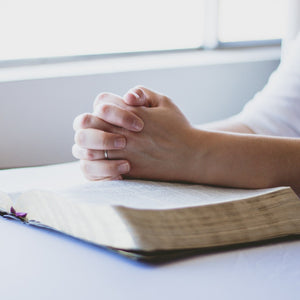 Have you ever prayed and gotten an answer, moved forward with faith, and then had everything around you seem to fall apart? I have, and it rocked my faith, my trust in Heavenly Father, and my life. 
Eight years ago my husband and I owned a home and were starting to put roots down for our little family. I thought we'd stay in that house forever, but only a couple years later, we had a very distinct impression to move 1,200 miles away - to Texas. So trying to be faithful to that impression, we sold our home and uprooted our family. 
Initially, we thought the move would create a better job opportunity. Unfortunately, this was not the case, and very quickly, the hopes we had for a better future started to unravel around us. We lost our home in Texas, we became slaves to debt, and could not seem to dig ourselves out of the enormous hole that was our life. My husband started working triple shifts just to make ends meet. I had a surprise pregnancy and was so sick that working was off the table for me.
After months of spinning our wheels and trying so very hard, we came to the conclusion that a change in careers was the best option. So once again we packed up our family (now a family of six), and drove back to Utah where the tuition was more affordable and where we had family support. 
At the time we left Texas, we had no job, no prospects, and no place of our own to live. If you've ever had to move back into your parents' house after being married, then you understand the struggle. My parents were gracious enough to let us move in with them, but I was embarrassed, confused, and frustrated. 
Why did Heavenly Father prompt us to leave a perfectly fine house only to lose so much? Why uproot our family over and over? Why was this happening to us? Do I really know how to receive revelation? Does Heavenly Father even care? These and many other questions ran through my mind. 
It took many months of pondering, prayer, and reading to help me understand. I had mistakenly thought that a prompting meant smooth sailing. However, now I am beginning to understand that the difficulties we experience can help us change, grow, and improve.  I want to share part of a favorite poem with you called "Good Timber" by Douglas Malloch. 
Good timber does not grow with ease, 
The stronger wind, the stronger trees, 
The further sky, the greater length, 
The more the storm, the more the strength.
By sun and cold, by rain and snow, 
In trees and men good timbers grow
Although the last few years have been filled with challenges, I have come to find that my loving Heavenly Father wanted me to learn lessons that could only be taught through first-hand experience. Through these experiences I was able to lean on my Savior in a way I could not have done otherwise. I learned the importance of family and learned not to be as attached to material things. I learned to have compassion on those struggling financially. I learned that Heavenly Father is indeed in the details of my life. I have started to grow "good timber."
There could be something you are going through in your family, your personal life, or your faith that has you questioning if God even hears you. I assure you He does. Maybe you decided to homeschool and it hasn't been easy, and you wonder why you even felt like you should do it in the first place. Maybe you've lost a loved one or struggle with health issues. Whatever you are going through, lean on the good, and you will see God's hand in your life.